How to start using Worklogs Report
Wokrklogs Report work pretty good out of the box, so you don't need to perform any extra setup to start using it.
IMPORTANT! If you are using Jira Cloud and Tempo Timesheets, you need to setup the integration first. Please check this article for details.
Worklogs Report entry points
Worklogs report can be accessed in one of three ways:
Top Level Navigation
Project Sidebar
Project > Reports section
Top Navigation Access
Jira Server
Jira Cloud, Sidebar Navigation
Jira Cloud, The new Top Navigation
Access Worklogs Report from Project UI
Worklogs Report can be opened from the Project sidebar: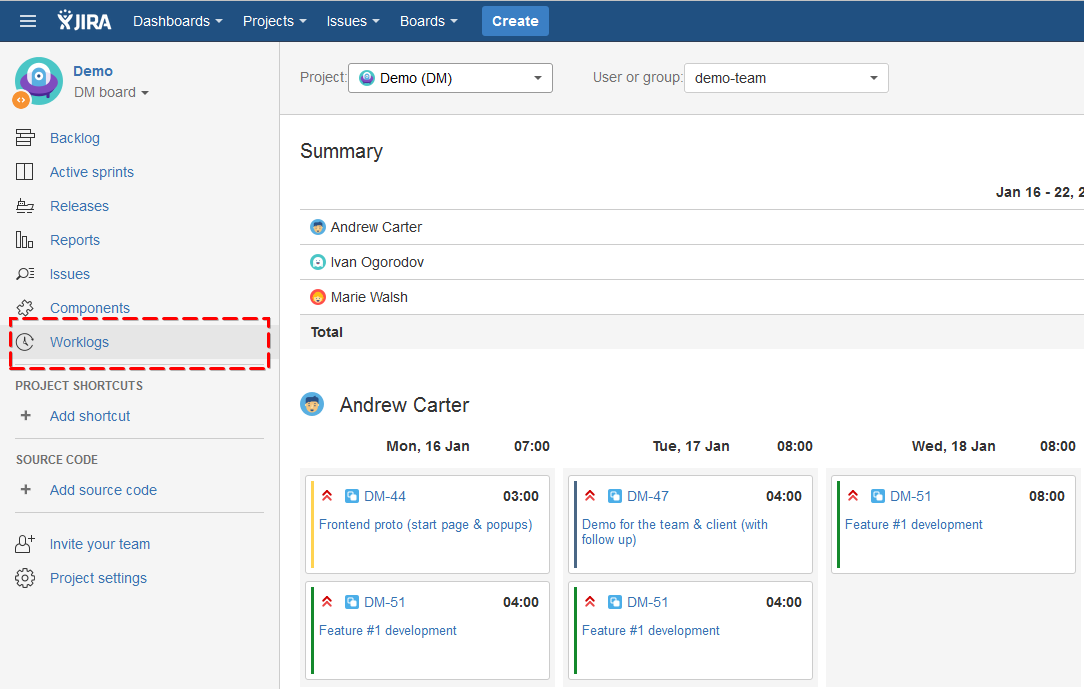 Worklogs Report in the Project sidebar. Same for Cloud and Server
Another way to create the Report is All Reports page. Check the Other section at the very bottom: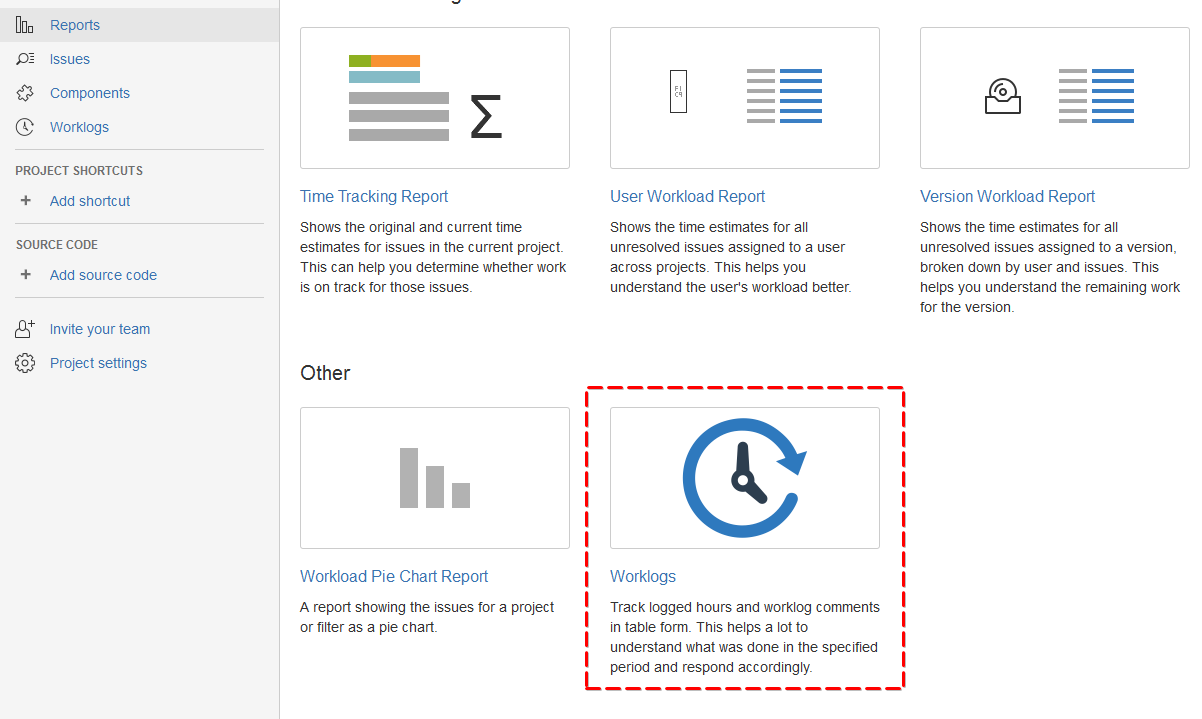 Worklogs Report in "Other" section of Project Reports
IMPORTANT! Jira Service Desk for Server has certain limatations for third apps integration. Because of that Worklogs Report can't be access from for JSD projects. Please use Top Navigation instead.