Pivot Report is split into several tabs that show different aspects of the issue scope:
Issues Structure
Pivot
Worklogs
Warnings
Issues Structure
Display the scope in the hierarchy view for better understanding of parent and child issues relations. Works for any issue setup you may have. Scrum Epics, Portfolio for JIRA and ALM Works Structure are supported out of the box.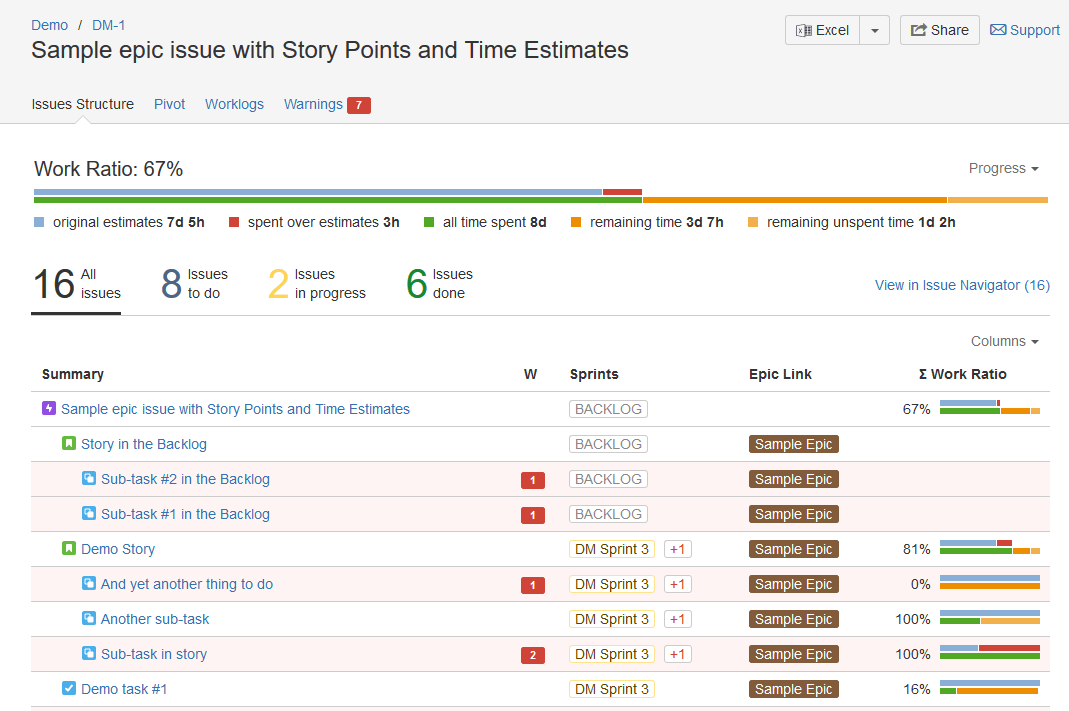 Pivot
Pivot tables are great for issue analysis and calculations, but building them requires time. With Pivot Report you get handy tables in no time. This tab contains a Summary pivot table with customizable rows, columns and values. Each row also has a corresponding Breakdown table with customizable columns. All cells have automatically calculated totals.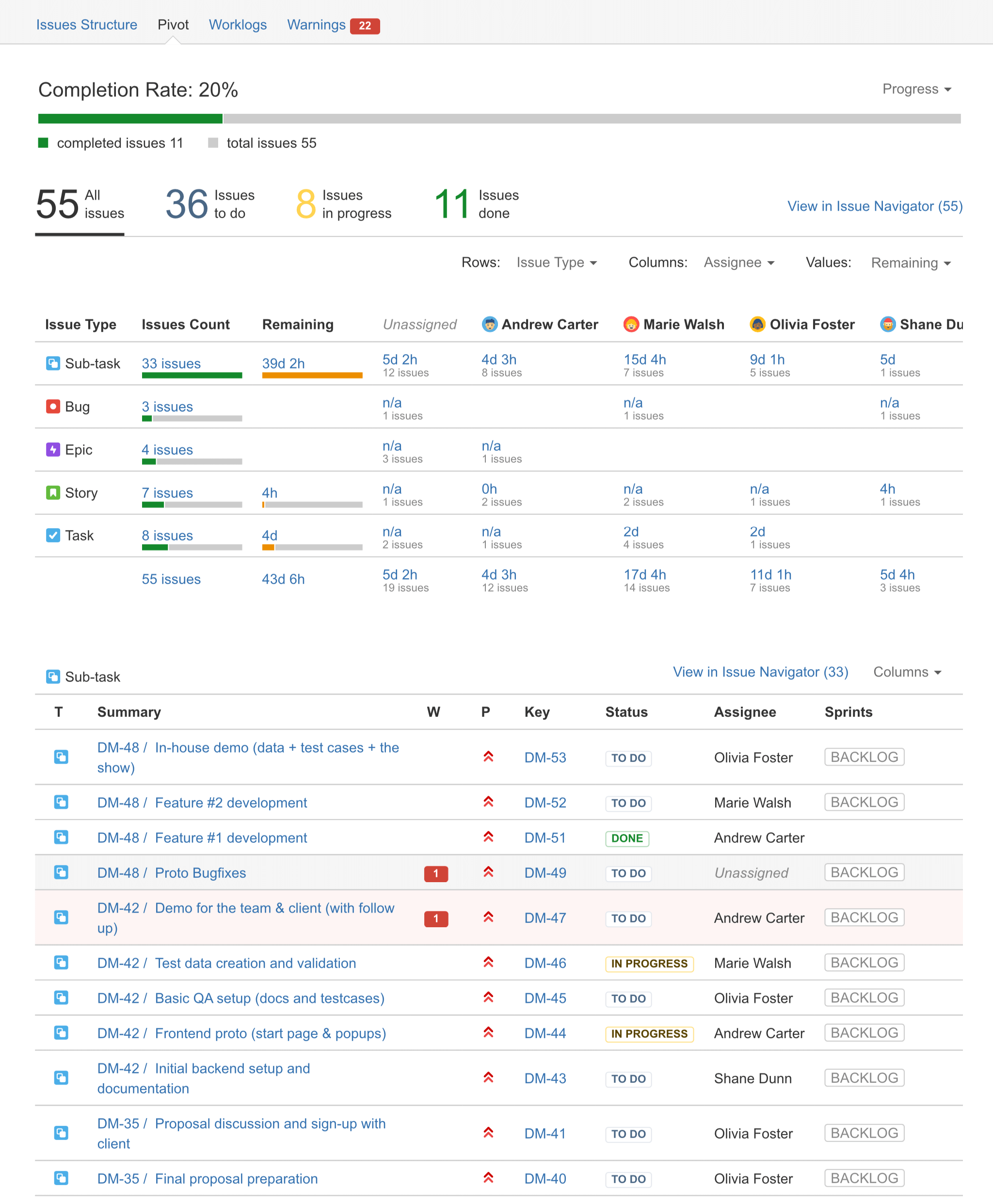 Worklogs
Spent time in JIRA may be confusing. First of all, an issue may have time logged from multiple assignees. Also, total spent time is not equal to time spent in a given period. In both cases a single value for Spent time is not enough to understand what is actually going on.
The Worklog tab allows you to see time spent by each individual in a specified period. Like the Pivot tab, it has two sections: Summary and Breakdown with detailed information about issues of each specific assignee involved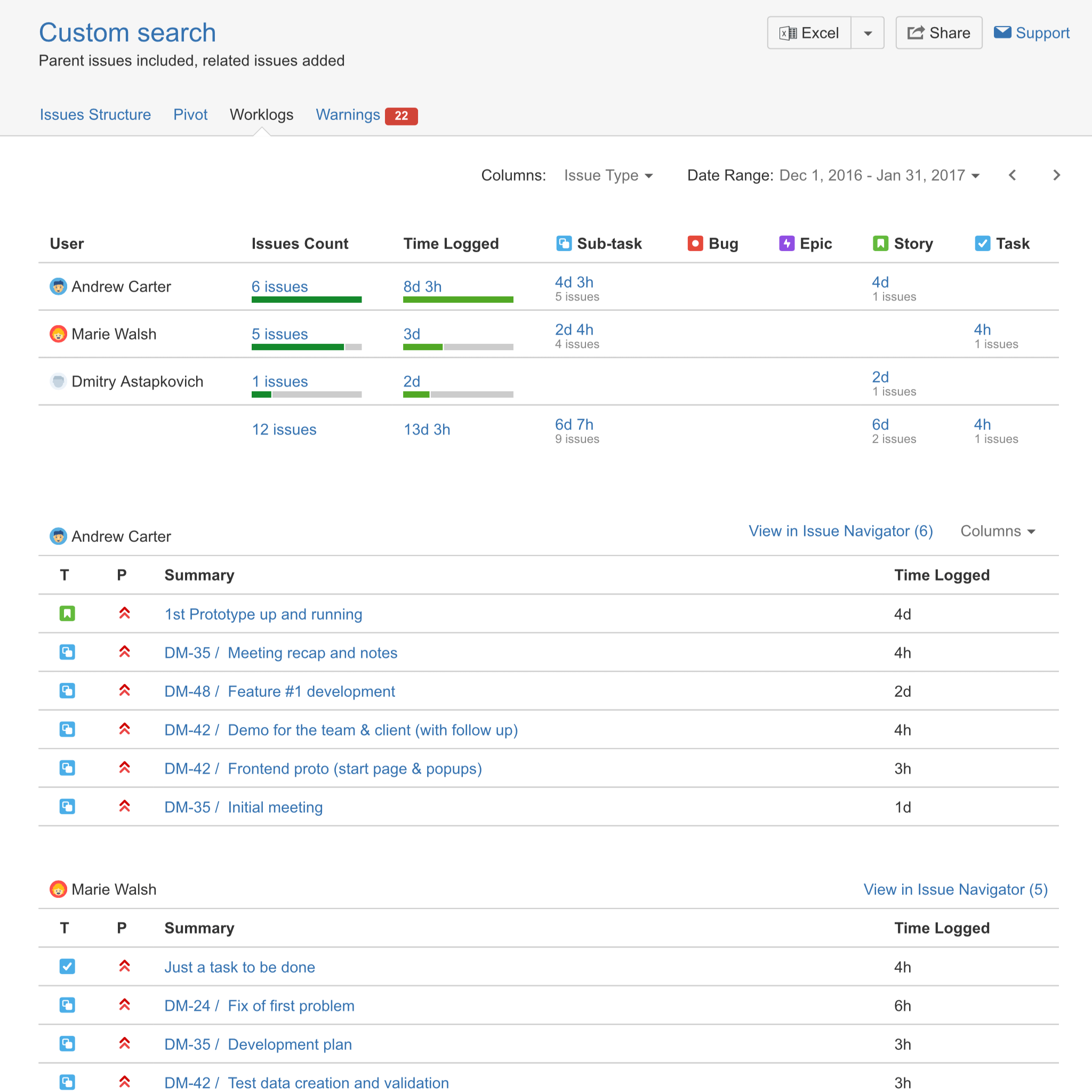 Warnings
Let's face it: no plan is ever perfect. Real life development always involves a fair portion of chaos like overdue or underestimated issues. Some issues are never assigned, some get forgotten.
You have to carefully check the scope to find and fix such issues. While Pivot Report can't help you with fixing the source of the problems, it can help you a lot to find such flaws with no effort.