Core features
Worklogs Report provides clean and beatiful timesheets for the Atlassian JIRA. It's avaiable for all Jira types: Cloud, Server and Data Center.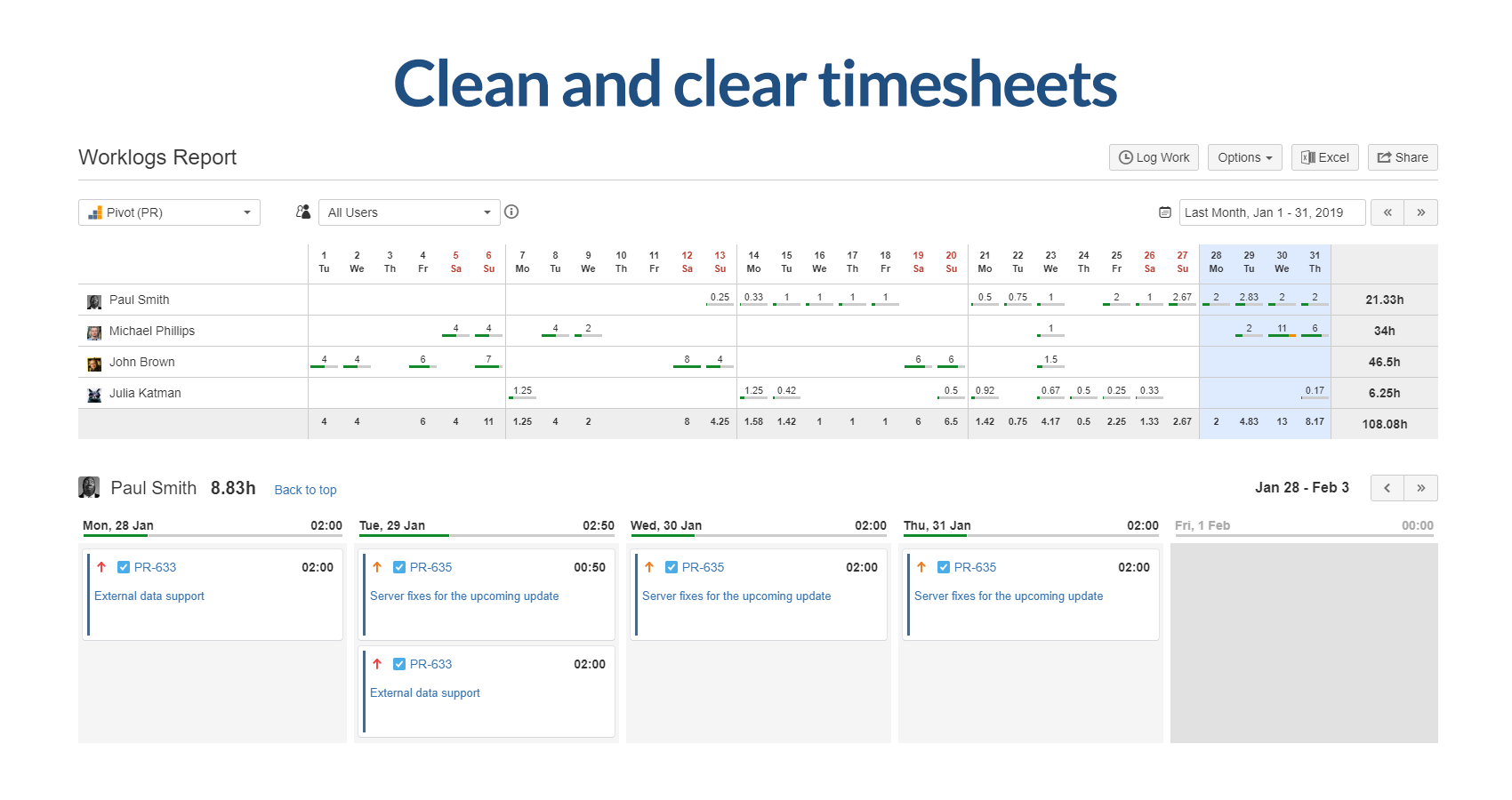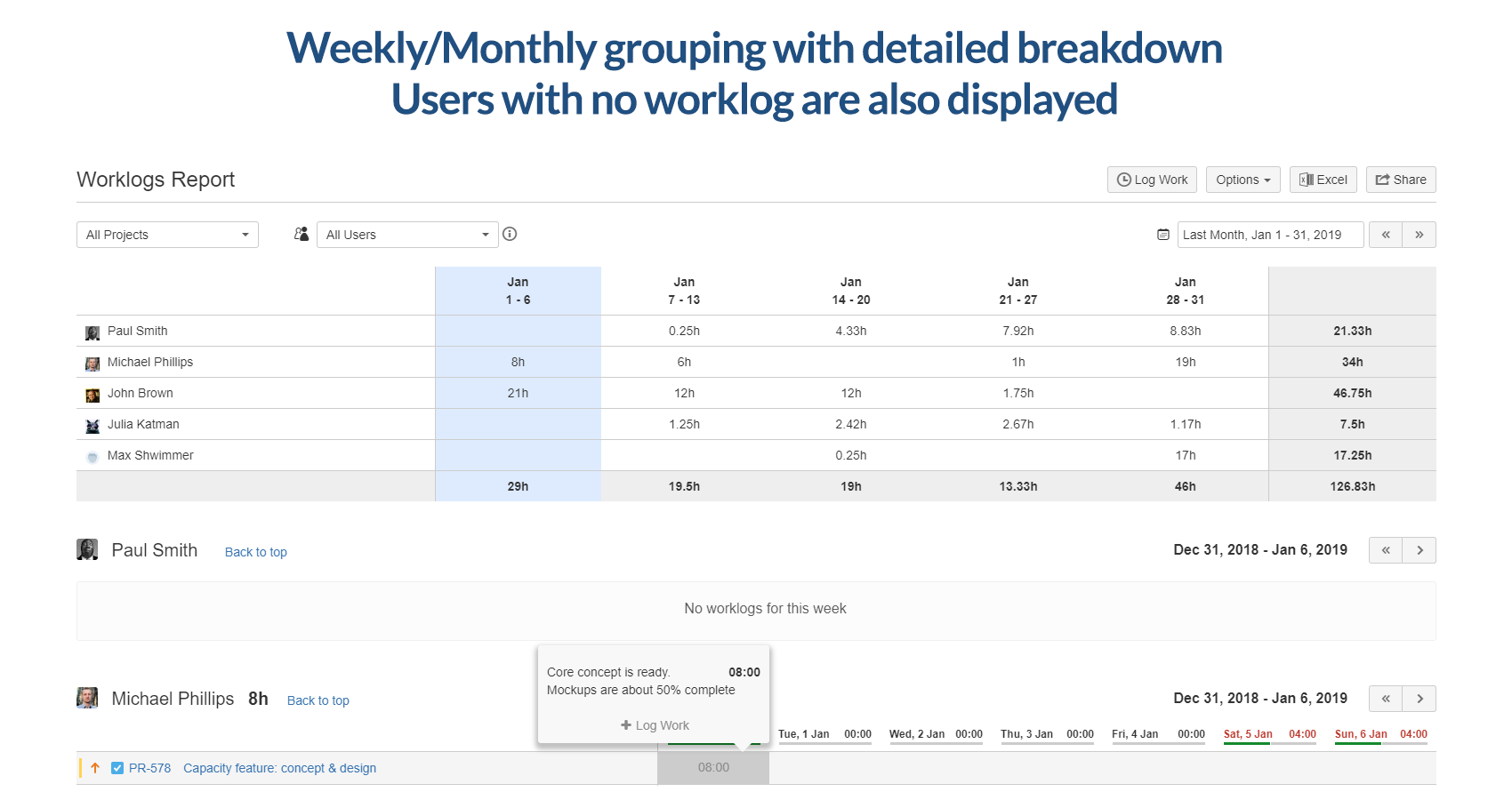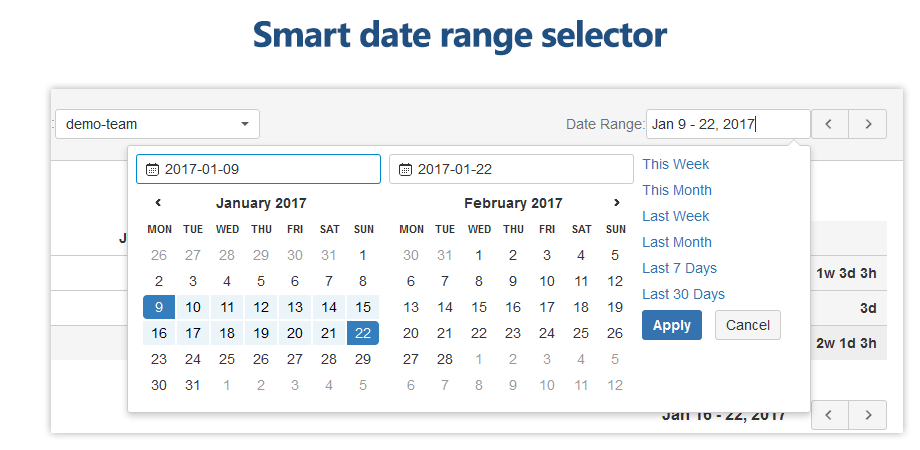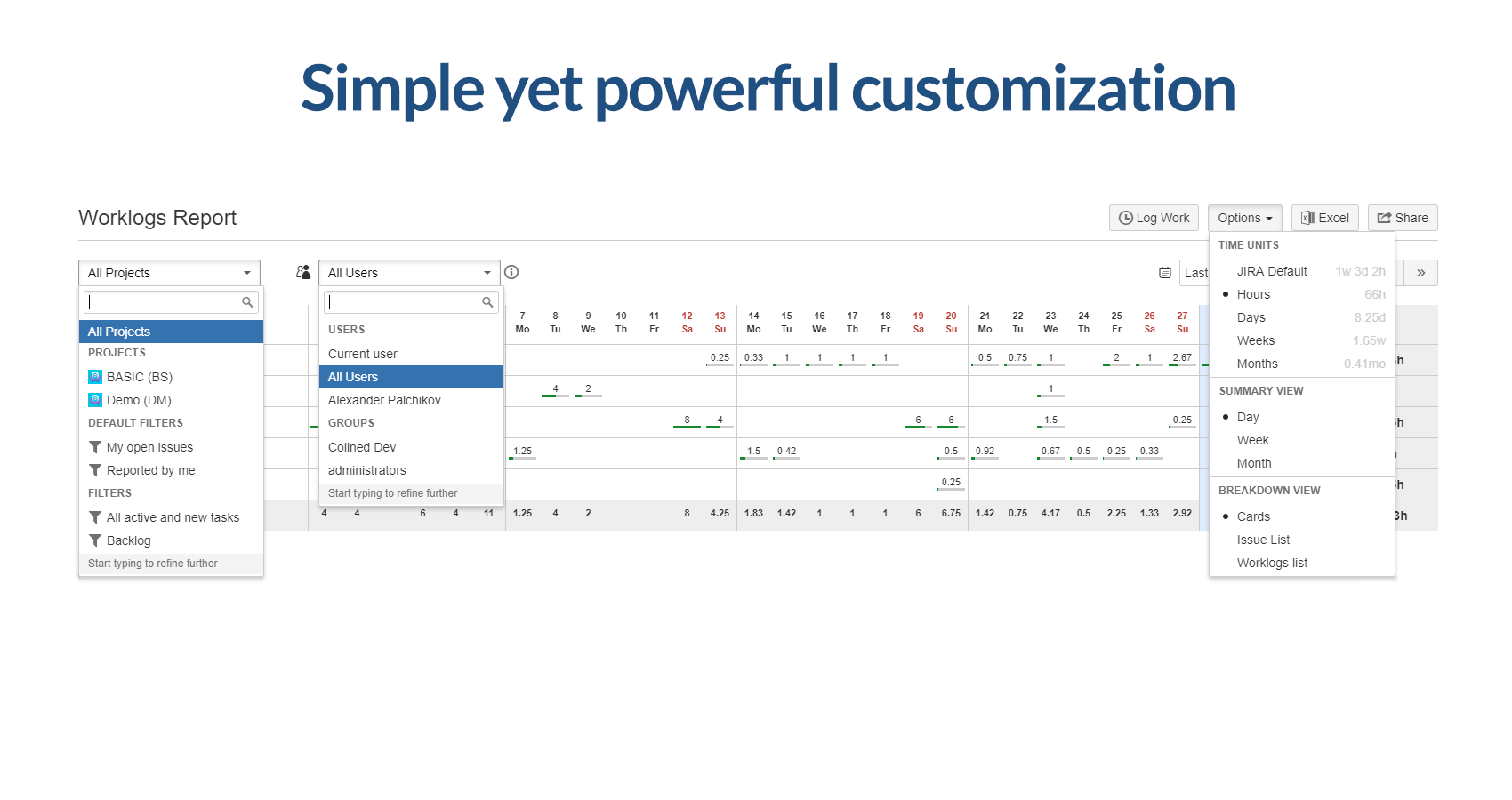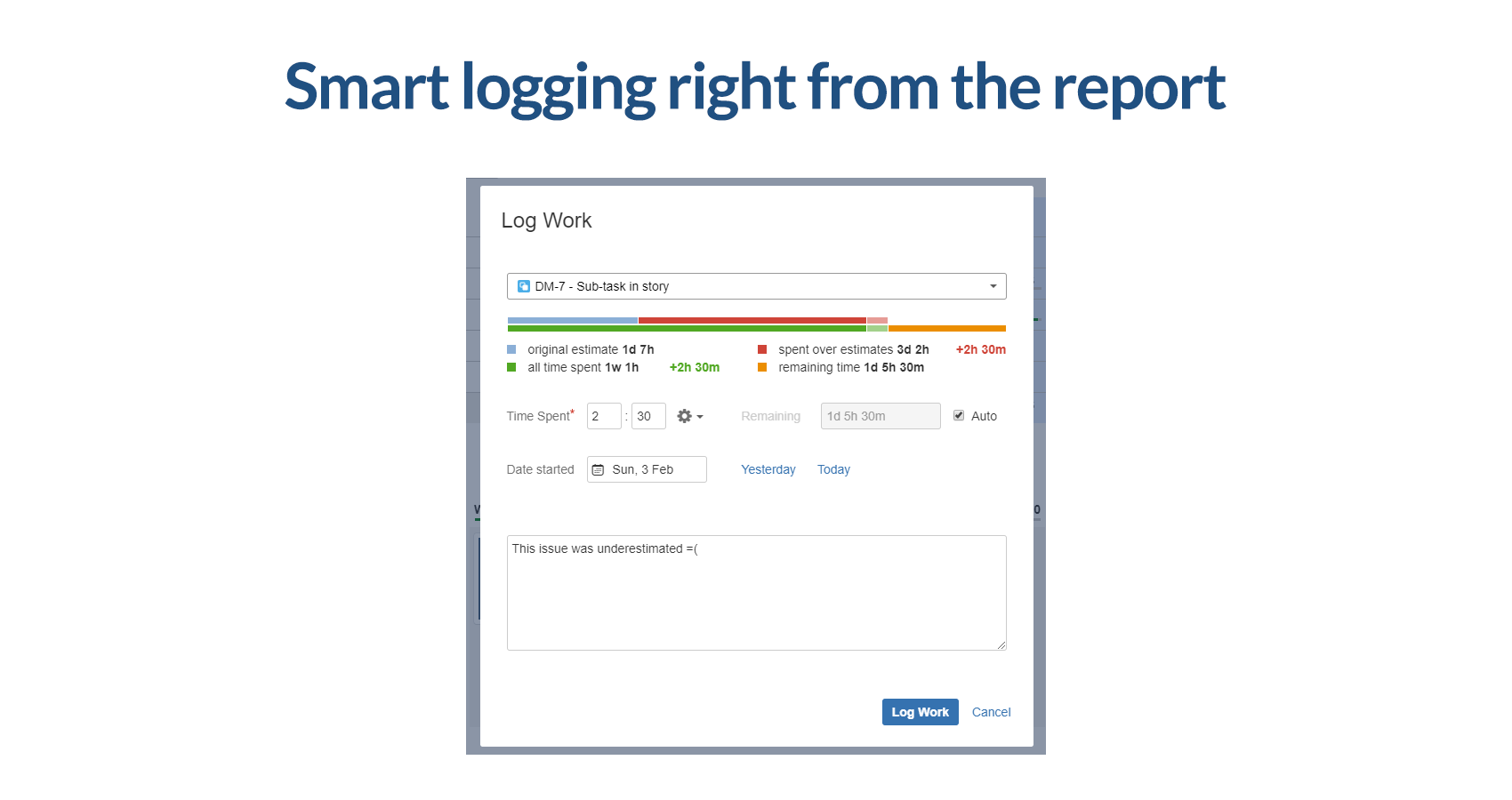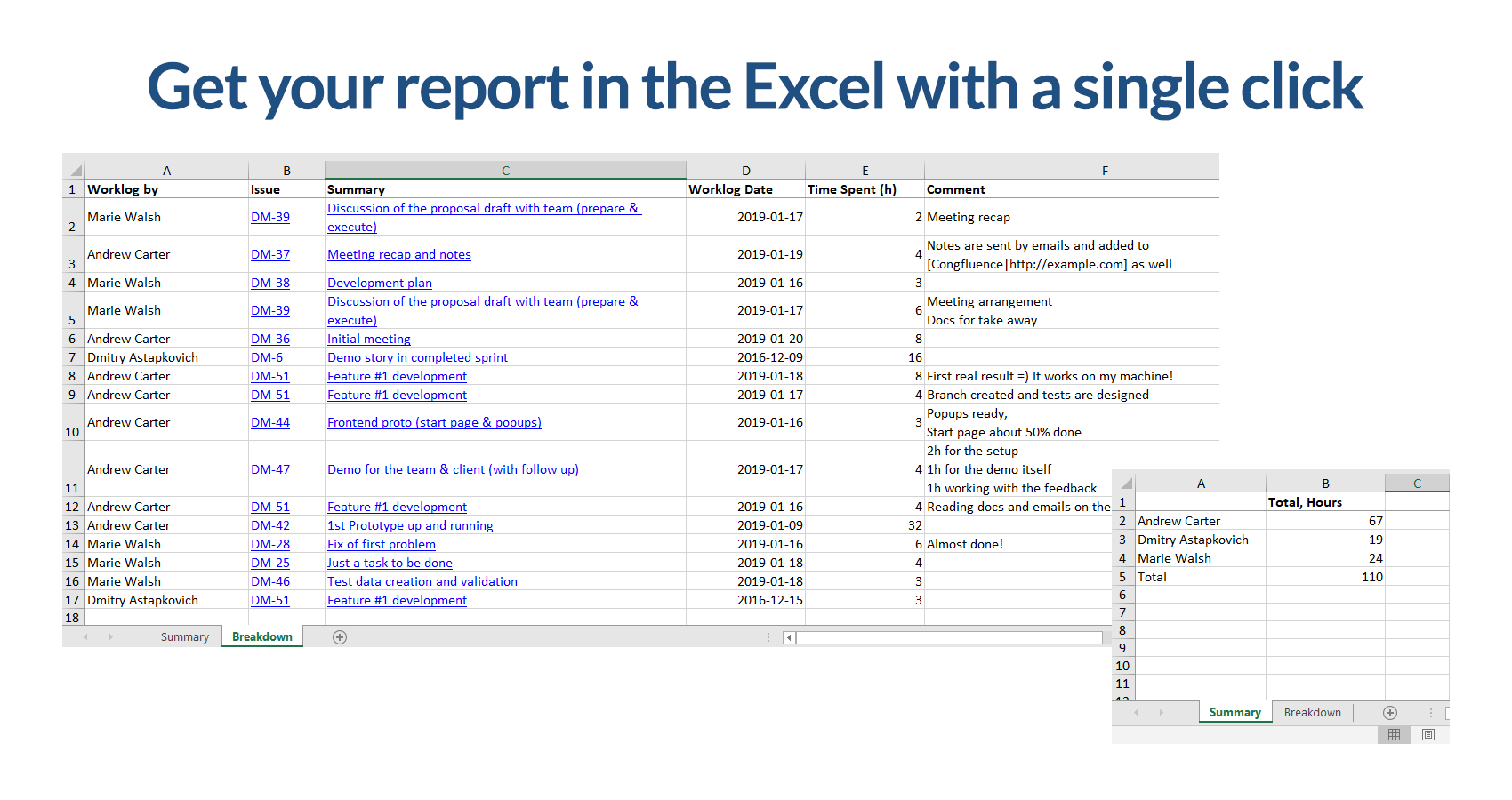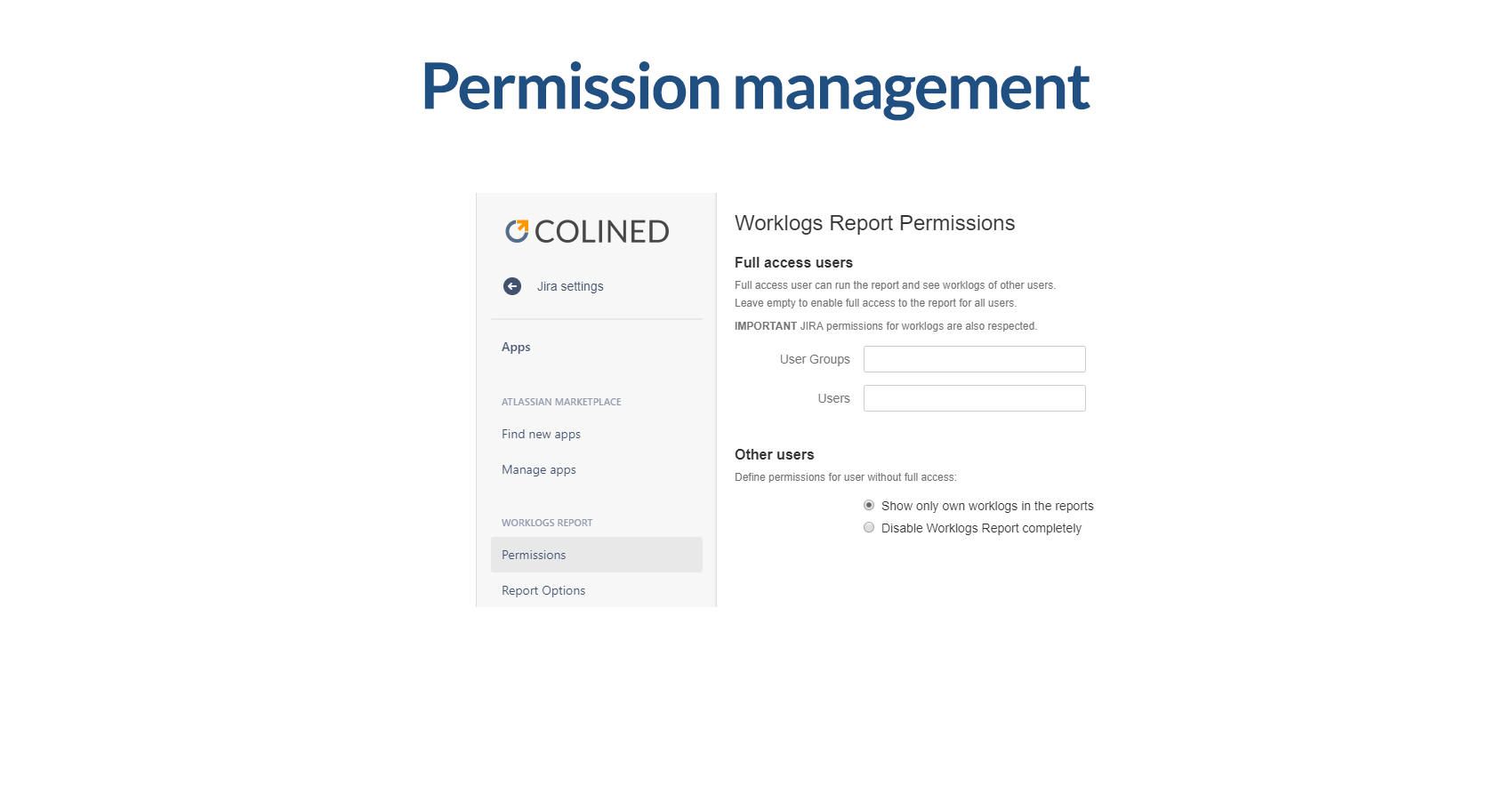 Demos
Below you can find several typical use cases. No registration needed, fully functional reports only:
Default report for last 30 days
Default report for all worklogs created within last 30 days.
Split by day for the last month
Daily report for last month set as a smart period.
Last week report, worklogs as rows
Example of a report view where data is pivoted based on users and worklogs, not issues. That may helpful if you have few long lasting issues with multiply worklogs entries.
Try Worklogs Report in your Jira
Worklogs Report is available on the Atlassian Marketplace for Cloud, Server and Data Center.