About Cloud licensing
All licensing and billing is done by Atlassian. That means they handle payments for:
Jira, Confluence, Bitbucket, etc. both for Server and Cloud
Apps (add-ons, plugins) for all Atlassian software
At the Colined we can't do anything related to providing you with a quote, making a discount for Cloud apps or assisting with the license installation.
If you are Jira admin, you can get the quote here directly from Atlassian by using this link.
Also, you can always contact Atlassian Support to get help of that kind.
Evaluation of Cloud Apps
Accordning to Atlassian Support, on monthly plan you can trial apps in Cloud one payment peroid for free:
Atlassian Cloud trials can be extended to a total of 37 days - 30 days on top of the initial 7-day trial.
On the on annual payments you are limited with 30 days from the evaluation start. Then you need to pay the quote for the rest of the annual period.
Monthly subscription purchase
You don't need to do anything here, since after evaluation period is over, Atlassian will charge you automatically.
You can always check current status of the installation by opening Jira Settings > Manage Apps > Pivot Report section. There will be something like that:

Annual subscription purchase
Typically on the annual plan you don't have a Purchase/Buy button for the app in the Jira Settings > Manage Apps > Pivot Report section. In this case you have two options to get the license paid.
Option #1. Purchase the license using Atlassian website
Just open the following link: https://www.atlassian.com/purchase/addon/biz.epicreport.epicreports.ondemand
Click on "Add it" button and select the instance you want to install Pivot Report on:
Option #2. Buy the license at My Atlassian
That's is another easy one. Just go to my.atlassian.com and navigate to the Pivot Report like this: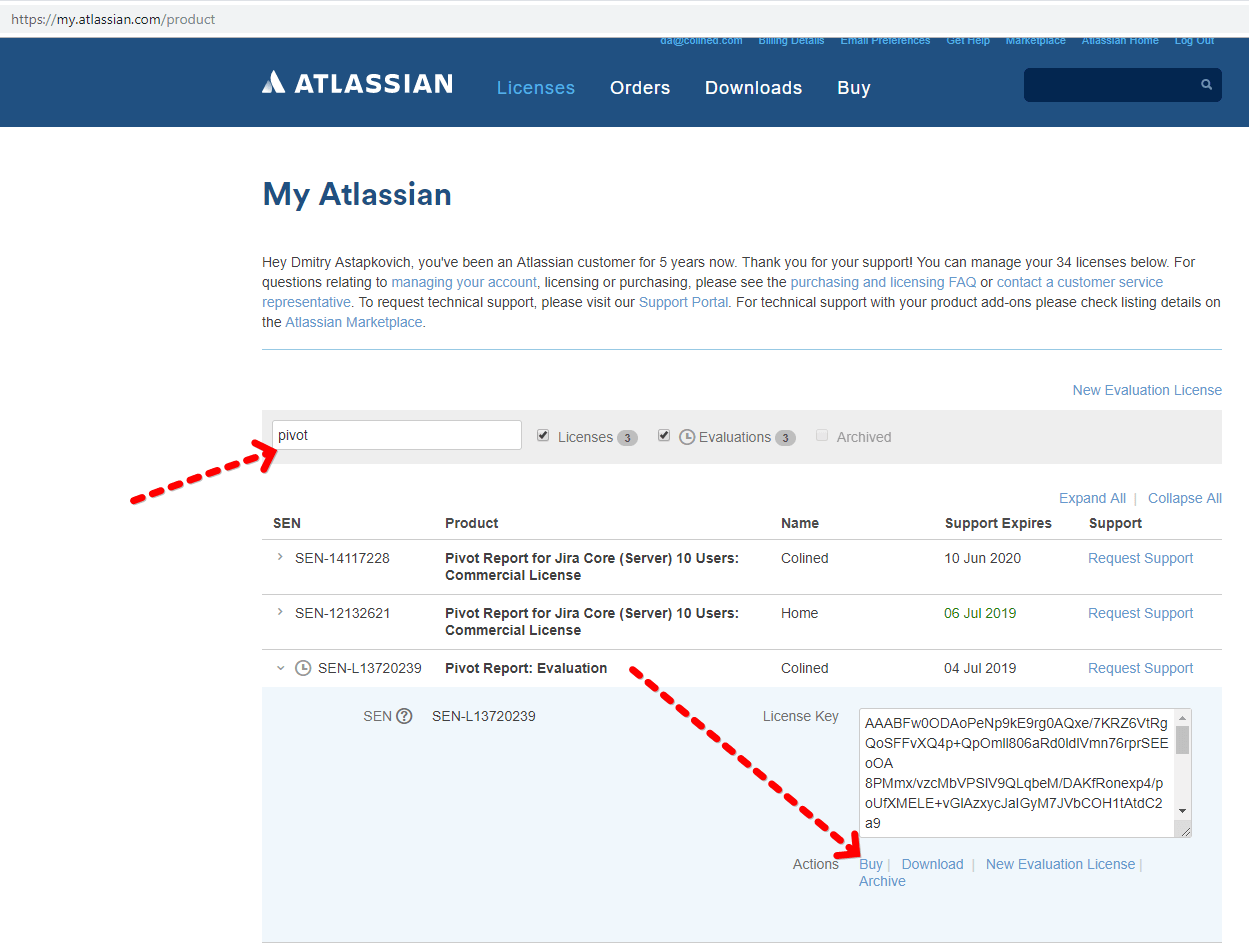 Click on the Buy button and follow the instructions on the screen.
Option #3. Request quote from Atlassian Sales
If the first way didn't work out for some reason, you need to contact Atlassian Sales Support: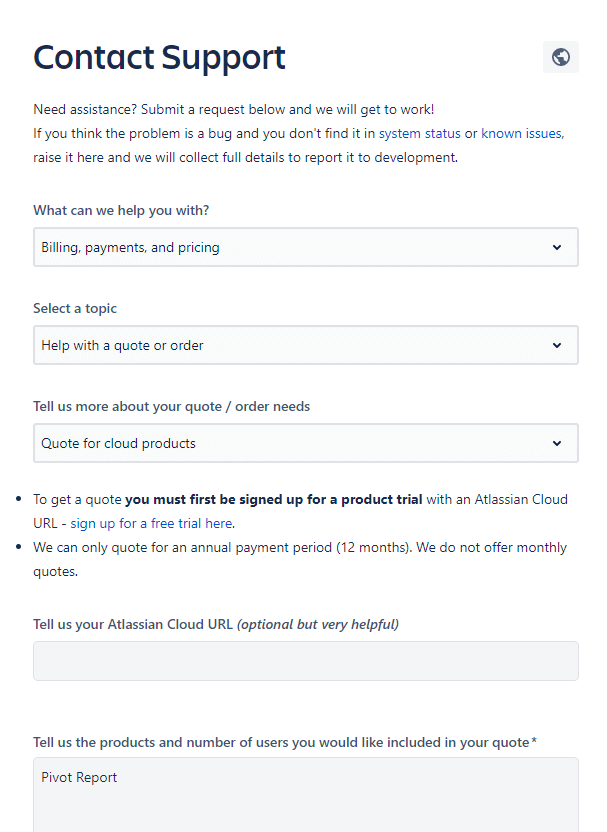 They typically answer within a working day. If you've already tried that and haven't succeed, please let us know.
Haven't found the answer? Please let us know about it!
Just create a ticket, and we'll contact you ASAP
Create a ticket