With hosts file
Append follow lines to your hosts file:
192.241.214.52 addons.epicreport.biz
192.241.214.52 pivotreport.epicreport.biz
192.241.214.52 worklogs.epicreport.biz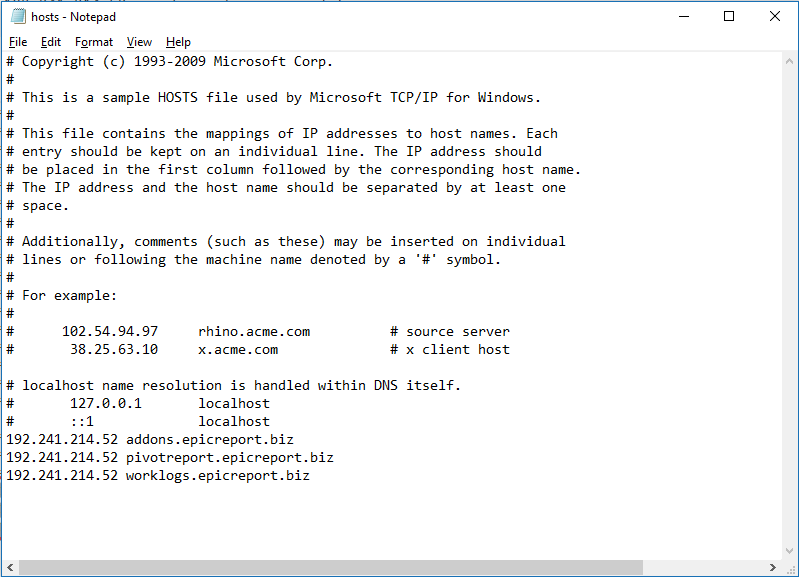 Windows 10
Press the Windows key.
Type notepad in the search field.
In the search results, right-click Notepad and select Run as administrator.
From Notepad, open the following file: c:\Windows\System32\Drivers\etc\hosts
Make the necessary changes to the file.
Click File > Save to save your changes.